Voldana was a Benefactor who defected to the Malefactors after the Battle of Boralus. A gifted spellcaster, she became part of Xalmor Windrunner's Honor Guard.
When the golem 6664332 was activated, it was Voldana who discovered a secret passage inside the golem itself. The passage led to the entrance to the Core, and she followed Ianthe Marsh, Kraus Gardham and the Masked Assassin into it.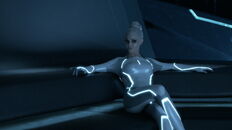 She survived the Great War.
Ad blocker interference detected!
Wikia is a free-to-use site that makes money from advertising. We have a modified experience for viewers using ad blockers

Wikia is not accessible if you've made further modifications. Remove the custom ad blocker rule(s) and the page will load as expected.