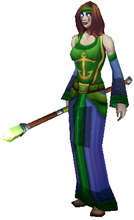 The Daughters of Pontus were a cult that came to prominence after the Battle of Boralus. They based themselves out of the city of Drisburg. Named after the legendary Pontus Proudmoore, the grandfather of Phorcys, it was rumoured that they were Phorcys loyalists, hoping to prevent the royal family from converting to the Holy Light.
Sinéad Bansal led them.
Ad blocker interference detected!
Wikia is a free-to-use site that makes money from advertising. We have a modified experience for viewers using ad blockers

Wikia is not accessible if you've made further modifications. Remove the custom ad blocker rule(s) and the page will load as expected.